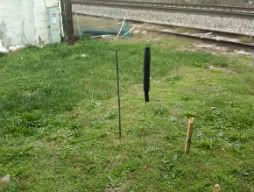 Removed exhaust, straight to the wire wheel, sandpaper, cleaned and painted.
Began the clean up of the bike with some 0000 steel wool. Some black paint touch up and a fresh full tank of high grade gas. The black drag bars arrived today. Now waiting on NGK spark plug caps and turquoise grips. <-----Really wish these were here.
Going to stitch the sides of the seat up today.